With schools reopening for the second time in a month, you may be wondering if there is still a necessity for online learning.
After all, weren't online education only a stopgap solution to keep our kids safe from COVID-19? There should be no need for you to consider online learning again unless the virus resurfaces (cross your fingers!).
Well, not quite.
All signals indicate that online learning is here to stay. Home-based learning (HBL) might become a "permanent and regular feature of education" in Singapore, according to Minister of Education Ong Ye Kung.
Online learning has been a part of the educational landscape in some way or another for over 20 years. Online learning has spent the previous two decades transforming itself into a more appealing choice for all types of learners, far from being a fresh and untested curiosity.
In the end, it comes down to what works best for your child and the type of educational experience you desire. While online learning will never be as involved or engaging as in-person learning, here are five reasons why you should reconsider.
Why is Online Learning Beneficial for Your Child?
1) Save time and experience greater convenience with online learning
The convenience and accessibility of online learning is one of its most appealing features. You may save a lot of time and work when your kid only requires Wi-Fi access to learn.
You won't have to drive your child to and from physical classes in possibly distant locations, for example. The time saved on travel will allow you and your child to devote more time to the activities that matter to you, as well as take advantage of the benefits of a more flexible schedule.
After a class, many online learning companies provide students with access to full lesson recordings and materials. This implies that even if your child misses a class, he or she will be able to swiftly make up for missed time.
2) Foster independence and self-discipline in your children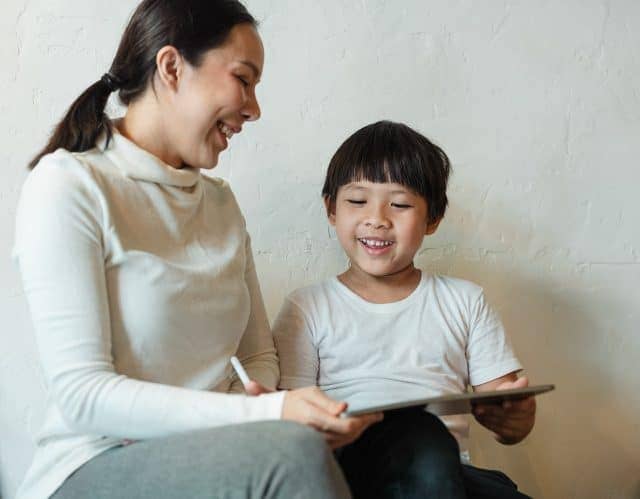 In comparison to a traditional classroom setting, the online learning environment can be less structured. Teachers may not be able to keep track on every student's progress on a screen all of the time, resulting in less supervision for your child than usual.
This, on the other hand, is an excellent opportunity for your kid to learn abilities that many people do not acquire until later in life.
Your child will need to learn how to stay focused and avoid distractions now that the marvels of the Internet are only an Alt + Tab away. Without rapid input from an instructor, your child will have to work independently and come up with solutions on his or her own.
You may need to provide a lot of assistance and advice to your child at first, but it will be well worth it once he or she understands what it means to be responsible for one's work.
3) Instructors provide individualized and personalized attention
While a group online class may not give the same level of supervision or participation as an offline class, some online learning programs do offer one-on-one attention from lecturers and instructors.
Teachers can set up breakout rooms with videoconferencing tools like Zoom to interact with smaller groups of students, but an online program can also include individualized coaching sessions. You can expect your child's learning requirements to be addressed in a more targeted manner during these sessions.
An teacher may opt to concentrate on your child's weak spots, reiterating essential ideas as needed. If your child has shown that he or she has a good grasp of what has been taught, he or she may be challenged with more complex material instead.
These sessions can also aid instructors in establishing relationships with their online pupils. Instructors will be better able to pluck out your child's full potential if they have a better understanding of how your youngster learns best.
4) Get more value for the money spent
We've already discussed how online learning can save you time and money by eliminating the need to transport your child to and from physical classes. We haven't mentioned how this will assist you save money on transportation. You will be able to go for longer periods of time between each top-up of your fuel tank or EZ-Link card since you will not have to make one or more excursions to an enrichment facility every week.
Because most providers do not have to worry about renting classroom space or paying for facility upkeep, online learning programmes tend to be more economical and/or cost-effective. This leads to cost savings, which are subsequently passed on to customers.
Even if a supplier offers both physical and online classes, you'll discover that the online alternative is more cost-effective. You might obtain interactive quizzes, online-only lesson materials, or even more instruction time for the same fee.
5) You can keep safe, secure and stay focused from the convenience of your own home
COVID-19 appears to have been confined in Singapore for the time being, but a viable vaccine will not be available for at least another six months to a year. If you want to protect your child's health by limiting his or her potential exposure to the virus, online schooling may be the best option.
Aside from safety issues, your child may feel that studying and learning at home is more useful. Some youngsters flourish in social settings, where their classmates' efforts motivate them to concentrate more, while others focus better when they are alone. If your child falls into the latter category, he or she may prefer a quiet room at home.
Keep in mind that you have influence over your home environment, so do everything you can to make it as conducive to your child as possible!
Join the Singapore Coding Club and discover a new way of learning online today!