Free Scratch Learning Resources

One of the more popular games among younger kids and even older ones today. Besides, being a fun and creative platform, Minecraft also provides many learning opportunities for coding and game development. Here is our recommended list for the best Minecraft online learning platforms. Check back in regularly to see our updated list!
Online Learning Platforms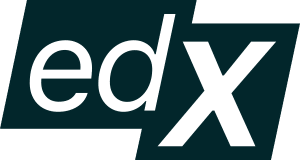 Students can use Minecraft: Education Edition to foster creativity, teamwork, and problem-solving in a digital world. With free resources and links to wide-range of Minecraft tutorials and tricks. Learn the basis of coding in Minecraft with Computer Science here too. 
As a non-profit, Code.org was founded in 2006 by Hadi Partovi and Ali Partovi with the goal of promoting computer science education. Code.org contains a broad range of coding classes versed in using Minecraft. Their Hour of Code campaign has engaged more than 15% of all students in the world.  

Autodesk presently owns the website Instructables, which specializes in DIY projects produced and uploaded by its users. Founded by Eric Wilhelm and Saul Griffith, the website went live in August of 2005. With more than 350,000 views, its Python Coding for Minecraft course is one of the best free courses out there.
No Starch Press is an American publishing house based in New York City. Catered to geeks, hackers, and DIY fiction articles and books. It's 'Learn to Program with Minecraft' Free Ebook provide a concise read all things Minecraft and how to learn to program with it.
This Udemy course provides a free tutorial on the basics of Minecraft and its controls. Useful for those who are completely new to Minecraft. It is a great course to start getting into the platform.
Check out free resources for Python, Java, Minecraft, Roblox, & Scratch
Check out our other tech courses in coding, game development, and design
Interested in trying out some of our courses? Get a free trial today!