Which major will be the best fit for you?
Allow us to lead you to step by step through the process of selecting a major that aligns with your future professional goals.
Step 1: Define Your Abilities, Interests, and Passions
To determine which major is best for you, you must first determine what you are capable of and what is most essential to you. This can be accomplished by identifying your passions, interests, and abilities.
Abilities
Your abilities are your skills to perform specific tasks.
Knowing your strengths and weaknesses from the beginning might help you reject fields (i.e., majors) in which you currently lack skills or have no ambition to advance. Don't worry if you don't have the necessary abilities for a degree you're considering because that's what university is for: learning new talents. You can utilize free strengths tests like the HIGH5 Test to figure out what you're excellent at if you don't know or aren't sure what you're good at.
Interests
It is easier to develop skills for topics and fields that you are interested in because your attention is easily drawn towards learning more about them. You do not have to be 'talented' in a topic you are interested in: it is easier to develop skills for topics and fields that you are interested in because your attention is easily drawn towards learning more about them.
If you're interested in coding, for example, it's a good idea to do it while you're still in school. You can always alter your mind if you discover that you were less interested in it than you expected or if obtaining the skills necessary to pursue a full-time career in it is too difficult for you.
Passions
Your hobbies are your passions, but they've been 'turbocharged.' Choosing a major based on your passion (i.e., what you enjoy doing) will boost your chances of earning your degree and landing a long-term job that you will enjoy. However, having too many interests might lead to indecision over which major to pursue, making the decision-making process even more difficult. In this situation, the questions below can help you figure out what you're most passionate about.
What will I regret the most if I don't do something in life, whether by choice or circumstance?
What wouldn't I mind failing at?
What would I do if I didn't have to worry about money?
What are some of the themes and disciplines in which I am willing to invest time and money?
What do my friends and relatives usually ask me about?
Choose the academic field that best matches your abilities if your abilities, interests, and passions lead you to more than one. Employers seek technical and functional skills that are relevant to the position being interviewed for.
Step 2: Review Future Prospects and Potential
You might be qualified for a specific job.
You could be interested in a major that is relevant to that job path.
You might even be enthusiastic about learning new abilities so that you can progress along your chosen job path.
But what good is a career or a major related to it if it doesn't have a promising future?
There are some occupations that are becoming obsolete as technology advances, automating things that were previously only possible through human effort.
When it comes to choosing a major, always do your study because even the most trustworthy and respected source cannot know everything there is to know about a topic or field, especially when it comes to locality-specific facts that influence career choices in a certain location.
Ask yourself the following questions to ensure that the major you chose and the occupations associated with it have strong prospects:
Do you believe you'll be interested in the field you've selected in five or even ten years?
Is there a sufficient number of job openings in this field? After you graduate, how difficult would it be to find a job related to your major?
Is it possible that this major and the professions associated with it may become obsolete as a result of technological advancements (e.g., Artificial Intelligence)?
Will obtaining this major provide you with possibilities that fulfill your salary/pay expectations?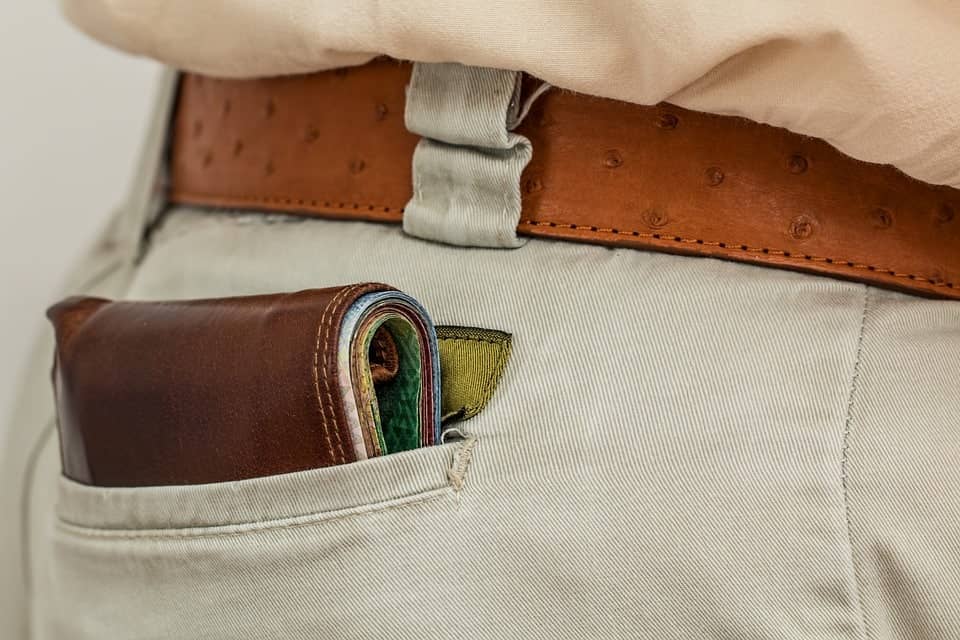 If salary is a consideration when picking a major, consider the following ten fields of study, which are linked to the highest-paying employment in Singapore for recent graduates:
Computer/IT
Healthcare
Accounting/Finance
Education/Training
Engineering
Building/Construction
Sales/Marketing
Science
Human Resources/Administration
Arts/Media
Remember that picking a career is not the same as looking for work. You will have more security and room for long-term growth if you pursue a profession, so be sure the major you choose is related with careers that will be there for years to come.
Step 3: Consider the Disadvantages
Any major, regardless of how lucrative its career prospects are, will have some drawbacks. Such drawbacks are vital to consider; make sure you'll be able to deal with them when they arise.
Speaking with graduates of that major or your university counselor about problems inside that major is the greatest approach to expose them. After all, they've had enough experience to know the good, the bad, and the ugly about the major and the careers that go with it. Aside from that, you should consider the following factors to ensure that the major you choose is appropriate for your situation and temperament.
Switching Majors
It is usual for university students to change majors during their studies. This isn't inherently a problem unless you consider the cost and time it takes to stay in school while figuring out what you want to do with your life.
Overspecialization
Some majors are overly focused. This may appear to be a good thing because it helps you qualify for higher-paying employment, but it also narrows your career options and job chances. It is best to choose a broad major for your undergraduate degree so that you will have more career choices once you finish. Given that the majority of Singaporeans do not pursue occupations linked to their major, obtaining a degree with a broad concentration makes more sense. In reality, 53% of Singaporeans work in jobs that have nothing to do with their educational background!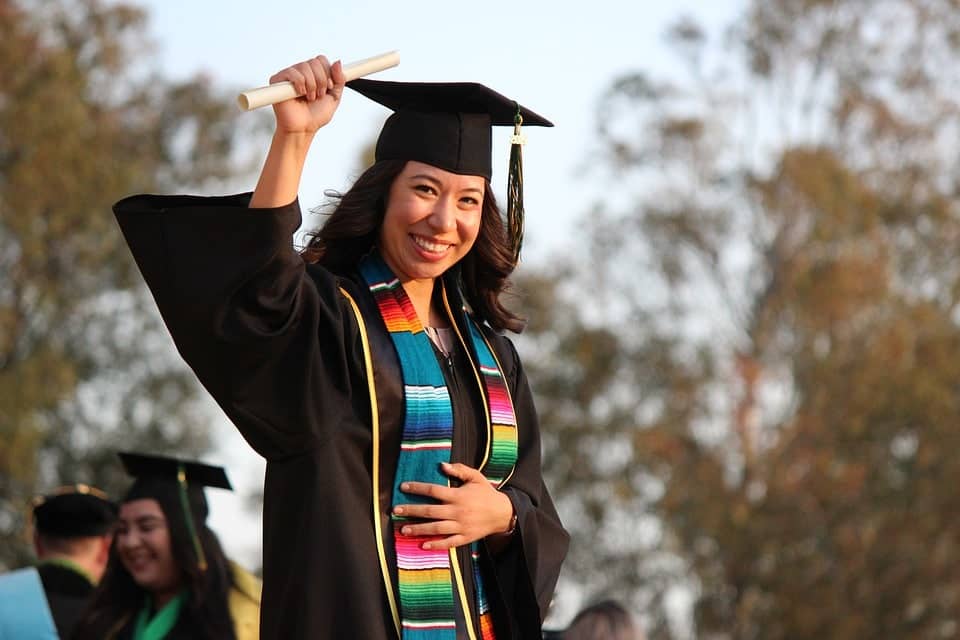 After working for a few years after finishing school, you'll be in a better position to decide which career route to take. Then you can return to school and earn a highly specialized degree (Master's or Ph.D.) that will make you more employable in your chosen field. You can also reskill or upgrade your skills as needed.
Life Changes
What changes will you need to make in your life once you get your major in order to get the job you want?
Here are a few examples:
Relocation (overseas)
Further Qualifications
Time Spent Working
If you are unwilling to make the modifications required for your chosen career, the benefits of your degree will not outweigh the difficulties associated with such careers.
Step 4: Take another look at your options.
What's more, guess what?
You may always change your mind and choose another major if you wind up choosing the wrong one. Of course, this will take more time and money, but you will not be bound for the rest of your life by a stupid decision. If you despise coming to classes relating to your degree, you'll despise any career in that field!
Bad grades, regardless of how hard you study, may signal that you need to change majors. You must demonstrate some proficiency in your profession if you want to graduate and get employed for jobs related to it, whether your poor grades are due to a lack of enthusiasm or because you lack the abilities to major in it.
If you can't, it's time to make a change!
Once you've determined that your present major isn't right for you, the next natural step is to re-evaluate your options and find majors and occupations that are better suited to your personality and abilities. There are a variety of career assessment exams available, but the best ones will always have these three elements:
Personality Assessment
Values Assessment
Skills Assessment
Conclusion
Choosing a degree and a career path may seem intimidating at first, but you don't have to be concerned about making the wrong choice. If you follow the four steps outlined above, you will be satisfied with whichever degree and job path you choose.
If you're still unsure about your major, seek advice from your university counselor, academic advisors, or peers to have a better understanding of the path your education and career should take. After all, colleges and universities are there to give you all the tools and resources necessary to make career decisions that are best for you.
Good luck!