While vaccination rates improve and schools return to face-to-face instruction, one thing is certain: remote learning is here to stay. Singapore may be aiming to treat COVID-19 as an endemic disease. However, due to the virus's unpredictable nature, your child will have to adjust to switching between distant and in-person studies.
Without a question, there are advantages to online learning. Because there is no need to commute to school, you and your child can get an extra hour of rest. Your child can also learn to be self-sufficient and responsible for their work. Remote learning, on the other hand, presents a number of obstacles for preschool educators, children, and parents like you.
Remote Learning's Challenges
If you've been navigating home-based schooling with your child for the past year or two, you're undoubtedly well aware of how challenging it can be. To begin, young children, particularly those under the age of 7, have trouble staying focus for long periods of time. We can't blame them, as there are so many more enjoyable activities than staring at a computer screen! Because it is difficult to grab attention through pixels on a screen, a Zoom class can never really replace real-life interactions and hands-on activities.
Furthermore, online learning has an effect on a child's mental health. Your child may become more alienated as a result of missing out on preschool activities such as playing with classmates and establishing new friends.
So, how can you support your child's success when remote learning becomes the new normal?
Solutions To Support Your Child During Remote Learning
1. Make Learning Fun & Exciting!
Who says education has to be dull? There are many ways to engage your child and expand their education at home, from creative arts and crafts to music and even sensory play activities. To strengthen your child's fine motor abilities you can choose to play online quizzes with your child or engage in some creative papercrafts or origami.
2. Design A Routine
Children yearns for a proper structure. While at preschool, the child has daily schedules and knows exactly what to expect. But what about at home? You may be preoccupied with your own chores and unable to devote your full attention to them. By designing a home routine for your child to match the daily rhythm at preschool is a helpful solution. It also doesn't have to be written in stone! Breakfast and lunch, learning and physical activities, playtime, and snack breaks can all be done in flexible chunks of time.
Use visual aids such as a whiteboard and a timer to help your child follow along on their own. It's a fantastic technique to promote time management and independence in children at a young age!
3. Check In With Them Daily
By checking in with your child on a regular basis, you may be able to detect early signs of loneliness or anxiety. It also contributes to the vitality of your bond with your child. In fact, research has shown that having a positive adult relationship helps children develop resilience.
Every day, spend a few minutes asking your youngster questions like:
What did you learn today?
What was the most enjoyable thing you did today?
What are your plans for tomorrow?
4. Focus On Nurturing Life & Social Skills
Because preschoolers have few opportunities to learn through interactions, it's critical to encourage your child's social and emotional development at home. One method is to utilize children's books to introduce them to socio-emotional abilities such as empathy, mood regulation, and social interaction. Books allow your children to step into the shoes of characters as they encounter new challenges, confront their anxieties, and experience a range of emotions such as rage, grief, and joy.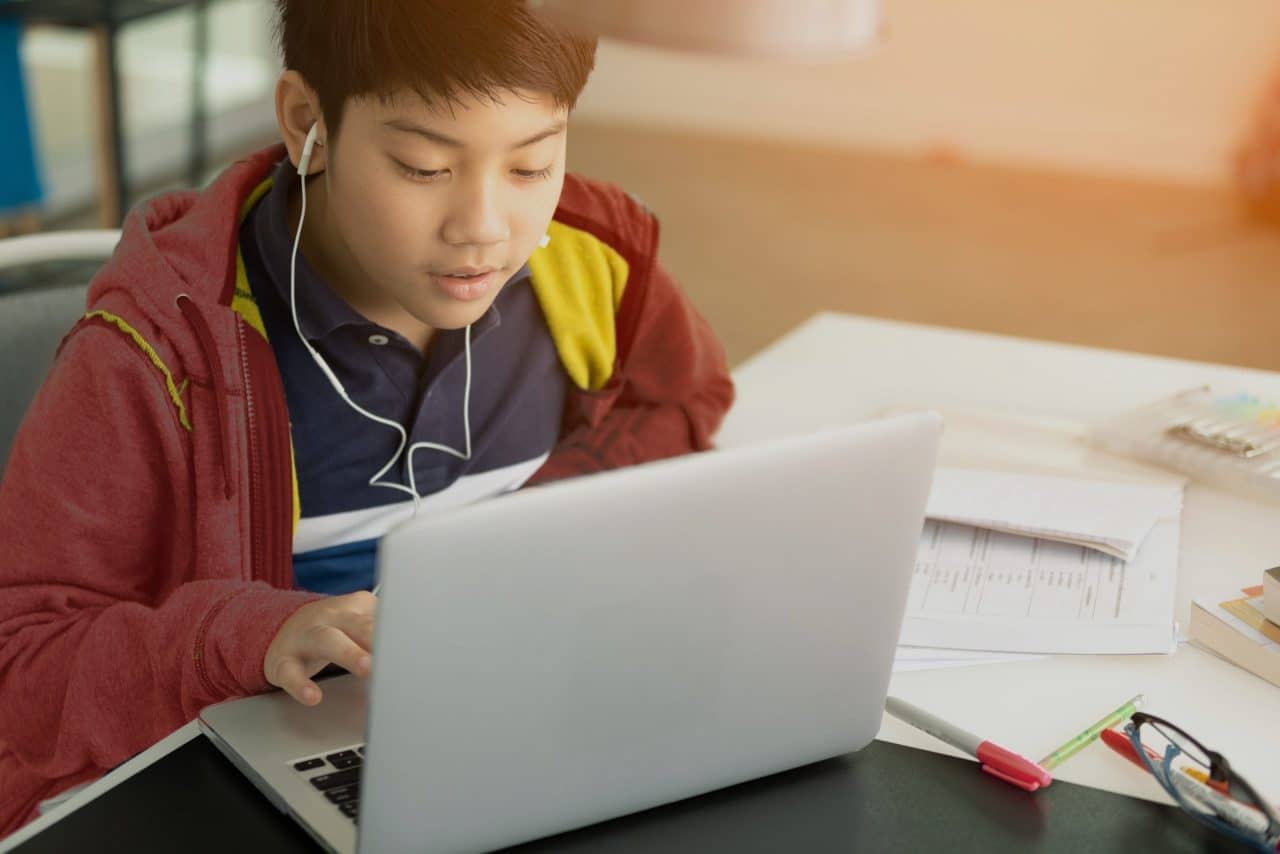 Giving positive reinforcement for good behavior is another option. When your kid becomes distracted, it can be tempting to yell "no!" Instead, say "good job!" when they do a good job in the activity and clap and shout when they show you what they've accomplished.
You might also organize small-group playdates with children from other vaccinated families or relatives to let your child practice social skills in a secure environment.
You can preserve your child's mental well-being while also allowing them to enjoy remote learning with the correct tools and tactics. To nourish your child's mind, bring the Singapore Coding Club learning experience home with our educational home-based learning materials. E-guides, entertaining exercises, games, and more!